Hop to your favorite recipe:
PARSNIP CHEESE NUGGETS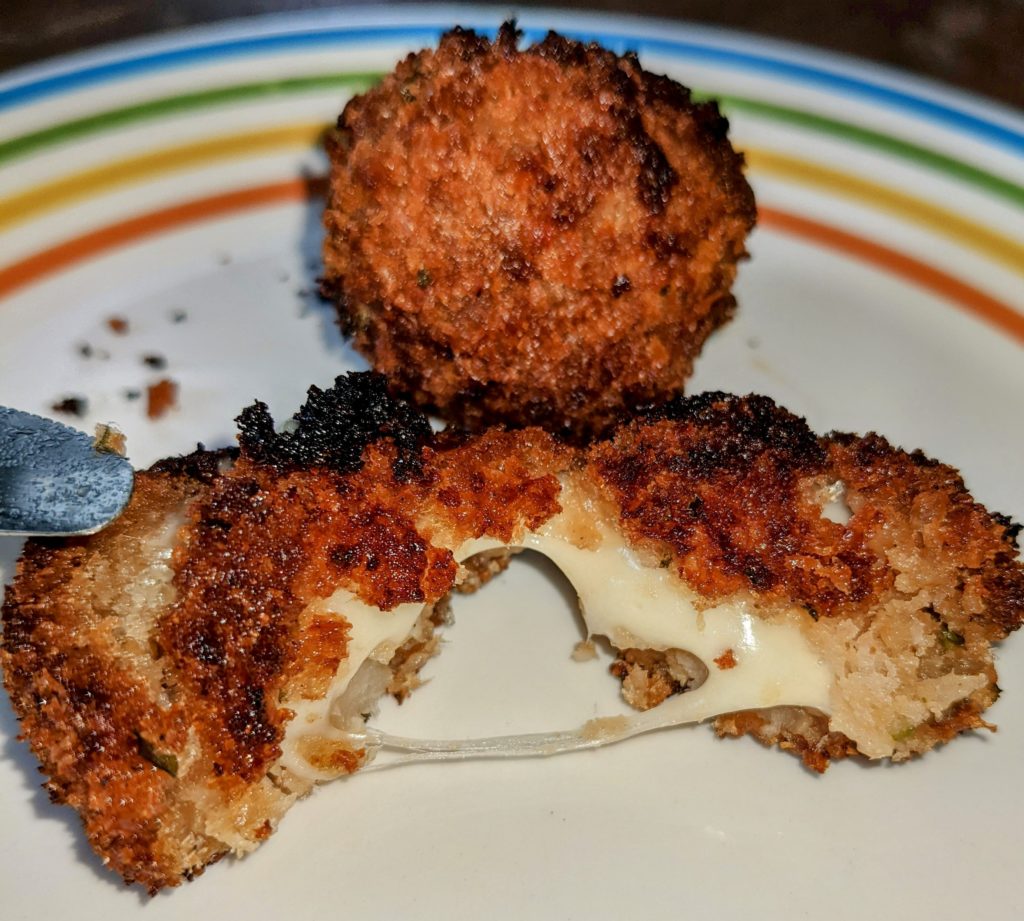 Crisp on the outside, creamy and sweet right under that crisp layer, and melty cheese in the center–they're a TREAT.

These are a bit time-consuming, but not very time-consuming, and certainly not difficult. They are moist enough that they don't need a dipping sauce, but I imagine they would be tasty with a horseradish or mustard based sauce, if you're feeling a bit saucy.

This recipe is adapted from Garden Way's Joy of Gardening Cookbook by Janet Ballantyine, 1984 — one of our favorite cookbooks–the photos are almost as delightful as the recipes.
Ingredients (Serves 6):
6 cups diced parsnips (about 3lbs of parsnips)
1T Oil (or butter)
2 cups diced onions
2 1/2 cups bread crumbs (you may need more than this) we used pre-seasoned Panko
2 teaspoons chili powder (we used aleppo pepper, sweeter and less hot)
1/2 teaspoons ground cumin
salt & pepper (to taste)
1/2 pound sharp cheddar or mozzarella cheese sliced into 1/2″ cubes (we used mozzarella cheese sticks, because we have a 5 year old in the house.)
Oil for deep frying
Instructions:
Steam parsnips until tender 5-8 minutes
In a pan, heat the oil and sauté the onions until limp 3-5 minutes (we allowed ours to caramelize a bit)
Combine parsnips, onions, 1 cup bread crumbs and spices in a food processor until smooth. Add salt & pepper to taste.
Wet hands (frequently!) and form a small amount (approx 1 tablespoon) of the parsnip mixture around each piece of cheese.
You should have ping-pong ball sized balls.
(Note–we ended up dropping the mixture directly into the bread crumbs, and forming the mixture around the cheese right in the bread crunbs–this mixture was pretty wet–I would also pinch off any excess mixture and set it aside for making new balls)
Roll each ball in remaining bread crumbs.
Heat oil for deep frying to 375 degrees F.
Deep fry the balls until golden.
Test one ball to see if the cheese has melted, and adjust frying time or temperature if necessary.
Serve hot!